Multifunctional Weather Staion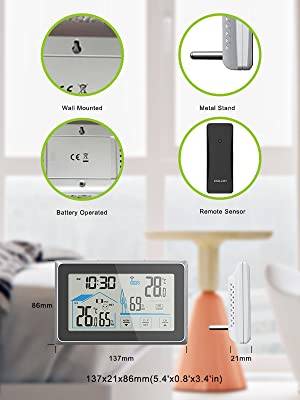 TOUCH SCREEN LCD WEATHER STATION
A smart household thermo-hygrometer to measure
indoor&outdoor current temperature & humidity
SMART SOLUTION,AHEAD OF TIME
Not too many weather stations on the market offer touch screen features. This stylish indoor / outdoor thermo-hygrometer has three touch buttons to set up almost everything. The unique window open/close indicator make it possible to forecast the air condition outdoor ,the regular monitoring of humidity levels in your space can improve health significantly.For your convenience, time also displays in addition to temperature and humidity data.
Window open/close indicator

Touch buttons for easy operation

Indoor and outdoor temperature&humidity

Comfort level indicator.

Time display in 12/24 hours

White backlight can light up 20 seconds.

Wireless transmitter can sync signals up to 100 meters in open area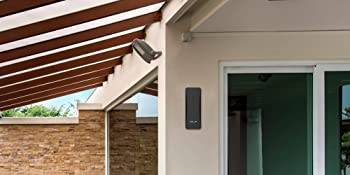 Wireless Remote Transmitter
Measure indoor and outdoor environmental conditions with precision, the transmitting distance can be up to 262 feet , more accurate and authentic for a healthier home .
NOTE:
The remote sensor must be always placed upwards so that rain won't get inside the sensor through the vent holes on the bottom of the senor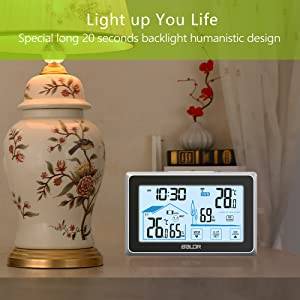 BACKLIGHT FUCNTION
Large Screen with Huge Numbers

4" large LCD display with huge numbers makes it extremely easy to read even at far distances
Light up you life by the humanistic design

The white bright backlight will lit for 20 seconds when activated(by pressing the light button) making the temperature and humidity monitor easier to read in dim light conditions and superbly simple to use.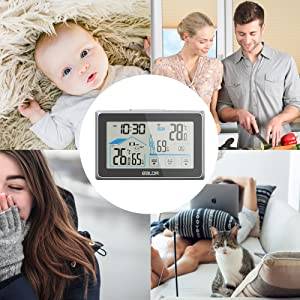 PRODUCT SPECIFICTAION
Monitoring Range:

● Temperature range (outside): -40 ° C to + 60 ° C(14.2 ° F to 122 ° F)
● Temperature range (outside): -40 ° C to + 60 ° C
● Humidity range(inside&outside):20%-99% RH
Specifications:
Item Size: 5.4"Lx0.8"Wx3.40"H (137x21x86mm)
Color: Black/White
Ambient Change Icon&Comfort Level Indicator
Ambient Change Icons
● Ambient change is calculated by the outdoor and indoor absolute humidity. Icons will be changed on the screen simultaneously.
● Ambient icons remind you the humidity changes by More Wet or No Change or Dry
DRY:
When indoor humidity between 20%-44%, include 20% and 44%
COMFORT: When indoor humidity range is 45%-65%, include 45% and 65%
WET: When indoor humidity between 66%-99%, include 66% and 99%

| | | |
| --- | --- | --- |
| General | | In the Box |
| | | 1* B0340ST2H2 Wireless Weather Station |
| | | |
| | | |
| | Main Unit - 3 X Aaa Batteries; Remote Sensor - 2 X Aa Batteries | |
| | | |
| | | |
General

Main Unit - 3 X Aaa Batteries; Remote Sensor - 2 X Aa Batteries

1* B0340ST2H2 Wireless Weather Station

1* Remote Sensor

1* User Manual
---
I was never able to get the outside sensor to synch with the inside unit so I sent them back for a refund. I put the batteries in and out on multiple tries but nothing worked.
Is the outdoor sensor waterproof?
It is water splash proof, not water proof. Still need to be placed under someplace with a shelter. Thanks
Will it transmit through walls
It goes through our log walls so I'm sure it will go through a regular house wall with no problem.
Don't see the answer you're looking for? Send us your questions